Shaka Savoy Premier Pied Suprize (born 03.03.2015) is one of the bitches from our first litter with French bulldog. Dorris is a lovely bitch with a large activity level. She can play for hours and hours without any problem. Dorris lives with her new owner.
Health: Patella 0.0, Hjerte free, Øyne free
Click here for Dogweb
Shaka Savoy Premier Pied Suprize (Født 03.03.2015) er en av tispene fra vårt første kull med Franks bulldog. Dorris er ei herlig tispe med et stort aktivitetsnivå. Hun kan springe på tur i timesvis uten noe problem. Til hverdags bor Dorris hos sin forvert. 
Health: Patella 0.0, Hjerte free, Øyne free
Click here for Dogweb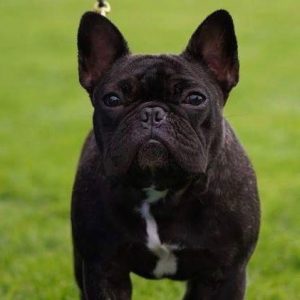 Mother: Norheimtunets Enigma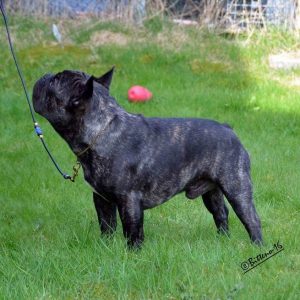 Father: Quest Admiral